Manage employee time faster and more efficiently with Deluxe Time and Attendance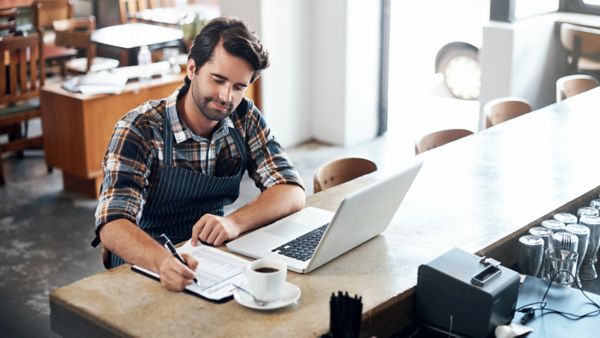 Say goodbye to late starts, no-shows, and missed shifts
At Deluxe Payroll, we have years of experience providing clients with easy-to-understand systems that help employees clock in and out for every shift to ensure accurate payroll.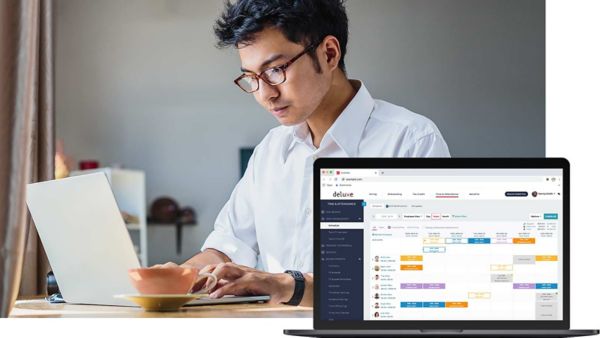 Employee Schedule in Minutes
Deluxe Time & Attendance "drag and drop" scheduling software makes it easy to build and manage employee schedules in minutes. Our AI-based auto scheduling system optimizes for cost and coverage. The moment you publish a new shift or update an existing one, you'll be keeping everyone in the team up-to-date with real time notifications.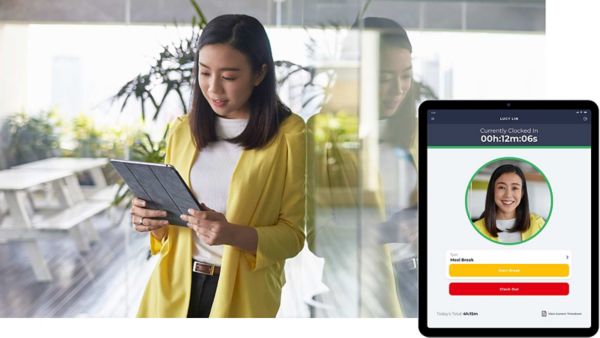 Easy-to-use Time Clock with Facial Recognition
Turn any iPad into an intuitive, easy-to-use time clock, optimized for speed with facial recognition or a simple PIN. Eliminate buddy punching with real-time image capture and a photo audit trail. Offline Mode safely stores employee data and automatically update once your iPad has internet connectivity.
Track Time from Any Location in Any Time Format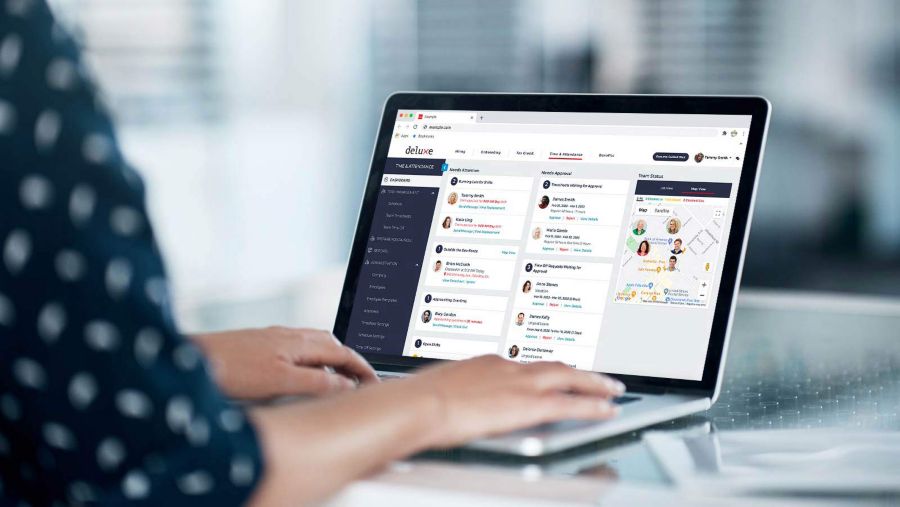 Regardless of how your business would like to track and manage employee time, Deluxe has a solution to make labor cost management a breeze.
Employees can use advanced time-tracking features to customize time entry for projects & tasks with multilevel job coding, or for traditional clock in/clock out needs
GPS location is automatically attached to the individual employee timesheets
AI-based platform notifies supervisors of exceptions in real time
FEATURES & BENEFITS
Keep your team tasked with their work, not working on tasks
Everything at your fingertips
Empower your employees with the tools they need (time tracking, scheduling and more) to be a productive workforce
Streamline your time off processes
Automate sick leave, vacation, paid time off (PTO) and accrual policies and free your team from administrative headaches.
Advanced reporting and analytics
Run payroll, attendance, or annual summary reports. With our custom reports you can make proactive decisions.
Testimonials
"There are a lot of logistics that come with managing payroll in-house. You have to have your work encrypted. So, from a liability standpoint, it's a lot nicer to have someone who shoulders that responsibility."
Have Questions?
Get Payroll Pricing
Get Started
We are excited to connect with you regarding payroll pricing.