PRODUCT DETAILS
Scan Your Online Business Reviews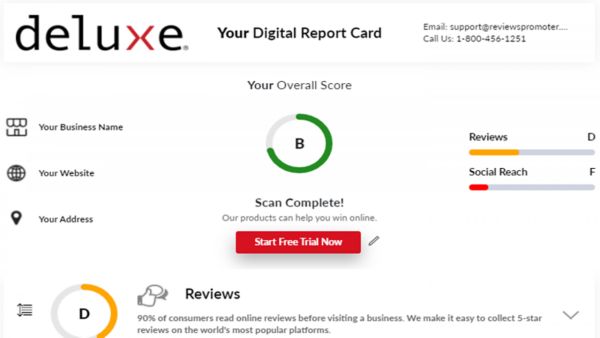 This free scan will give you:
• An overall score based on your social reach and review scores

• Your statistics on the major review platforms including Facebook, Yelp, Google reviews and TrustPilot
• A grade based on how well you're reaching customers on top social platforms like Facebook, Twitter, Instagram and LinkedIn.
Scan Tool Form
Get Your Free Report
Scan now and get your online business report card instantly!
Review your results and then visit us to see how we can help you do even better.